Our Surveys - Damp Survey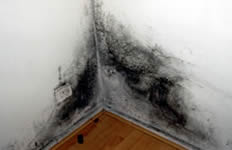 Most causes of damp are easy and quick to fix, once the root cause is correctly identified. This is why most damp issues are misdiagnosed or over engineered by contractors.
Our role is to identify the root cause of damp. We use damp meters, Thermal Imagery, Hygrometers, data loggers etc to help identify the root cause of the damp. We also carry out salt analysis on affected walls to help determine the cause.
Surveys take 1.5 to 2 hours. Occasionally we will need to monitor dampness or atmospheric humidity. In this case we leave data loggers at the property. It is often useful to see the other side of a damp wall, such as in a neighbour's property.
Fixed Damp Survey Fees
The fee is a fixed rate of £250 for the survey and standard PDF report (sent by email). We send an invoice prior to the release of the report.
We arrange a phone call with you once you have read the report and we can then answer any questions.
For more information on damp reports in Scunthorpe call us on 01724 488805 or contact us online to book a damp survey.
Scunthorpe Building Surveyors are specialist in Damp Surveys in the Scunthorpe area including Keadby, Flixborough, Raventhorpe, Messingham, Appleby, Wressle, Broughton, Roxby, Burton upon Stather, West Butterwik, Althorpe, Dragonby and surrounding areas.